A little over six months ago the last thing on my mind was running another marathon but here I am back to full health and excited to be running another one.
Why Boston?
I remember a few years ago now reading a blog by Stephen Gaudet about how he and fellow respiratory patient Mike McBride had completed the Boston marathon. In 2015 after I ran the New York marathon my wife Leanne and I travelled to San Francisco and met Steve. We chatted for hours over a few coffees, listening to Steve talk about his Boston experience lit a fire in me which still burns brightly today. It was after our meeting I decided to put the Boston marathon on my bucket list.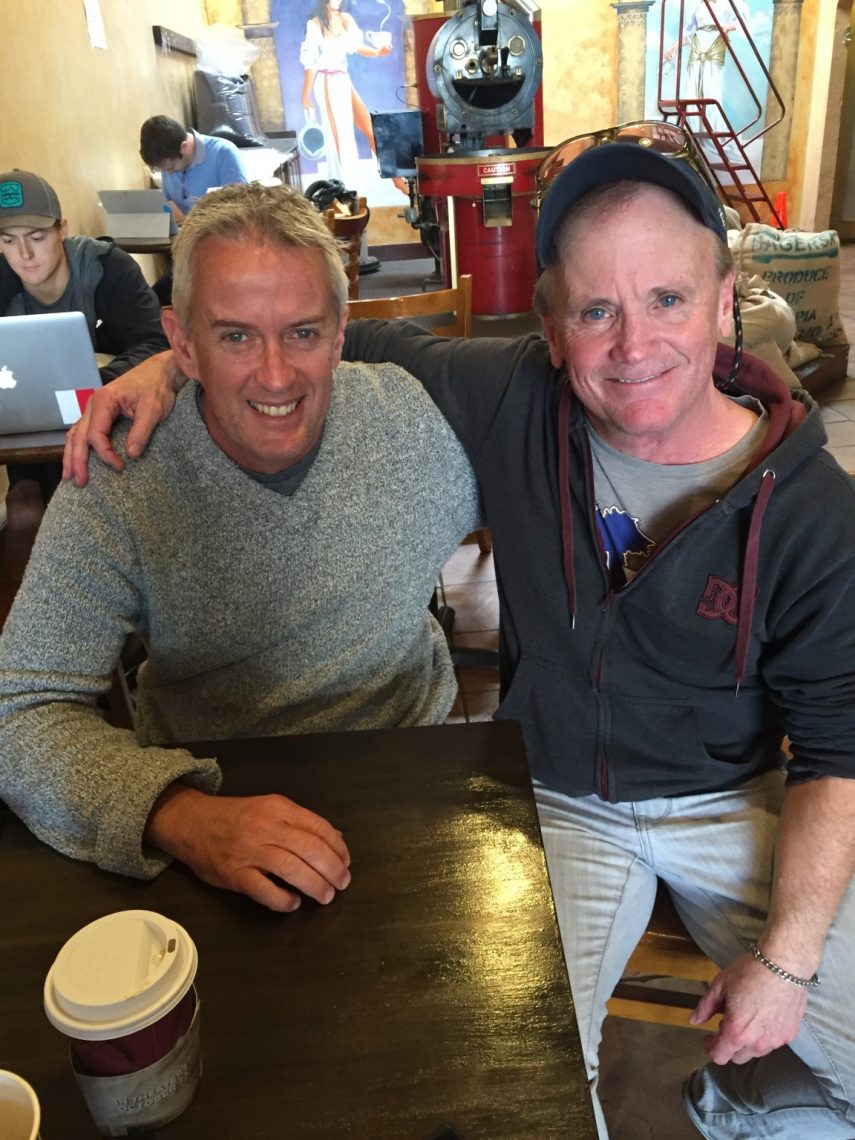 Steve, Mike and Lyn Cole are trail blazers in the world of respiratory marathon runners and have served as great motivators to me and many patients. Most patients with respiratory disease understand the importance of being active, as keeping active makes our lungs more efficient and our minds a little happier. While activity doesn't necessarily mean running marathons, for those of us who choose to do so it is an exhilarating experience.
Another reason for me running the Boston marathon is to help support a community who endured a terrible tragedy on marathon day 2013. I will be running the marathon as a charity runner for Tufts Medical Centre Boston. Many of the staff from Tufts were involved in treating victims from that tragic day – their quick response and professionalism saved lives!
Pulmonary Rehabilitation.
Marathons involve exercise, exercise is part of pulmonary rehabilitation and PR is vital in the battle against respiratory disease. Regardless of the country you live in, access to pulmonary rehabilitation seems to have its challenges. Whether it's the lack of facilities, lack of funding or lack of rebates, most governments struggle to accept the value of this program.
In the lead up to the Boston marathon I plan to make as much noise as I can in the hope our policy makers start to see the value in pulmonary rehabilitation. While PR programs are not all about exercise, it is a significant component.
Many studies have been published showing the benefits or PR in reducing hospital readmissions. Maybe a patient running a marathon might reinforce this idea to our decision makers.
Race goals.
Just to finish! In previous marathons, I have set myself time goals to see just how far I can push myself. After taking 6 months to recover from my last exacerbation I'll just be happy to finish the race. In saying that, like the London marathon I will be putting a sharp focus on nutrition.
The right nutritional strategy means less breathlessness and therefore less stress on my body. While the time I run is not a focus, finishing the race in good order is!
I will be doing some nutritional experiments in this race which I hope will have applications for patients managing their disease in day to day life. I will go into more detail as race day approaches.
Unlike previous marathons I will be wearing an o2 sensor to track my oxygen saturations throughout the race. The device I will be using is a continuous monitoring device which will give me some useful data for future training programs.
Speaking engagements.
Before and after the Boston marathon I will be speaking at a variety of venues in the U.S.A about how I manage my disease, in particular talking about "The Four Pillars" to living well with COPD. I hope to have dates and venues locked in by the end January 2018 and will be publishing them on my website.
Every week I am contacted by patients and healthcare professionals wanting to know how I'm able to have the quality of life I have with severe COPD. By having these events I can share my experiences in the hope it can help other patients.
If you're in the area of one of these events I'd love to see you, so make sure you come and say hello.